A domestic violence guest post by Joseph Pittman.
If you asked anyone who hasn't experienced psychological abuse what is worse: psychological or physical abuse, you'd probably hear the latter as the answer more frequently. When we think of physical abuse, we tend to think of it as more damaging because it leaves behind obvious reminders of its occurrence. Sometimes these take a transient form, as in bruises or cuts, but other times they may remain with us for a lifetime in the form of scars or permanent injury.
Someone who has endured psychological abuse bears scars of their own, however. Psychological abuse, also called emotional or mental abuse, involves behavior that creates mental trauma. The behavior can take the form of verbal attacks, controlling behavior, or jealous behavior and can involve intimidation, threats, and forced isolation from friends and family.
Psychological abuse of this sort can cause long-lasting damage. It can result in the development of disorders like post-traumatic stress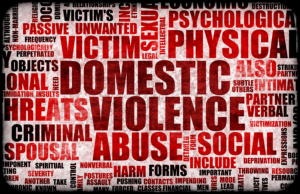 disorder, panic disorder, anxiety disorders, and/or depression. These problems may linger long after the abusive relationship has ended, thus begging the question: is mental abuse just as bad as physical abuse?
The research indicates that it is just as bad and, in some cases, may be worse. In a study of children who were exposed to violence in the home, one group of researchers found that the effects psychological abuse had on these children didn't differ from that of physical abuse. They had higher rates of anxiety, depression, and post-traumatic stress disorder (English et al., 2008). Another study indicates that the partner in a relationship who is psychological abused have higher rates of post-traumatic stress disorder, alcoholism, and drug use (Hines & Malley-Morrson, 2001).
Another misconception regarding psychological abuse is that it is only perpetuated by men on women. This is perhaps due to the fact that more physical abuse is committed by men. However, mental abuse can be committed by men or women, and is severely damaging in either scenario.
Often one of the most damaging aspects of physical abuse is the fear that it inspires in the victim. Psychological abuse can inspire that same fear, however, even if the actions are never carried out. For example, a partner or parent may threaten their victim repeatedly with harm that will come to them or someone they love. As long as the belief that the action could be carried out exists, psychological damage is still done. It can create an ongoing sense of fear in the victim that can manifest as a number of psychological disorders.
The psychological disorders that come about due to emotional abuse tend to remain after the abusive relationship is over. They will also often affect the victim's ability to engage in future relationships. In many cases, it will take years of therapy to return the victim to a healthy mind state.
While the signs of physical abuse are obvious, the indications of mental abuse may be easier to hide. This doesn't mean, however, that they are any less damaging. For, while cuts and bruises may fade, mental scars remain, in some cases for a lifetime.