Once again, it is time for our monthly giveaway! Christine has donated another beautiful piece of jewelry to help promote Domestic Violence Awareness.
Here's the lovely prize for this month: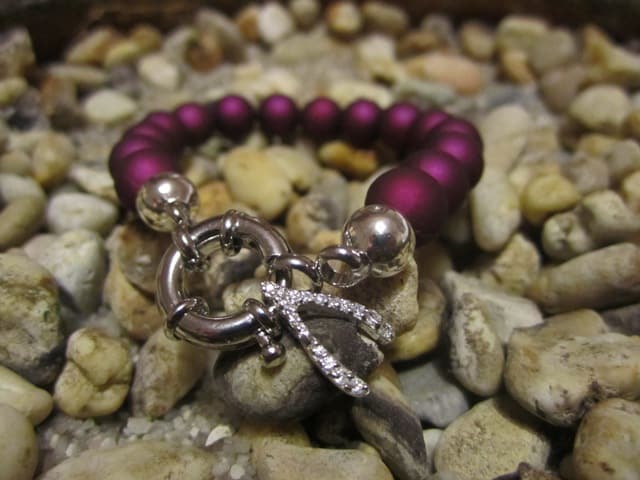 Rules: In order to be entered into this month's giveaway, please "Like" our giveaway post on Facebook. Winner will be picked on April 30th. That's it! Easy right? 🙂
Christine will also be selling these bracelets if anyone is interested. 100% of sales will be donated to the National Coalition Against Domestic Violence (NCADV).
Quantity is limited, so please contact Christine either through her Facebook or e-mail (contact me for details) to order yours right away.
A big thank you to everyone for the continued support in this fight against domestic violence!
Contest is now over. April's Giveaway winner is….Shelly Yates! Please contact Christine at Headbands Etc. with your e-mail to receive further instructions. Congratulations Shelly and thank you everyone for participating!